Fast Bunkering
Click here expand
About Fast Energy Sdn Bhd
Headquartered in Malaysia, Fast Energy Sdn Bhd is a wholly owned subsidiary of Fast Energy Holdings Berhad (FEHB). 
FEHB acquired a 35% stake of CCK Petroleum Sdn Bhd in 2021, resulting in Fast Energy Sdn Bhd.
Having been in petroleum trading for 14 years, CCK Petroleum Sdn Bhd has grown in leaps and bounds over the years and finally emerged as one of the major players in its very own rights as a one-stop solution provider in the marine industry, with an end-to-end integrated marine supplies and services portfolio involving marine oil bunkering, oil tanker carrier operations, marine lubricants and marine oil trading. This successful acquisition has enabled Fast Energy Sdn Bhd to successfully venture into the industry with a broad network presence in major ports across Malaysia and Asia Pacific.
Bunkering services involve the provision of marine fuels to ships, as well as other ocean-faring vessels, including cargo, oil tankers, container vessels and other vessels that are employed in the upstream oil and gas industry, such as offshore support vessels.
Fast Energy Sdn Bhd has resources that provide three main bunkering solutions:

1. Bunker Supply: Ship-to-Ship, Road Tanker-to-Ship, Terminal-to-Ship

At Fast Energy Sdn Bhd, we have the resources to provide well-conserved bunkering vessels with highly trained personnel that meet the highest maritime standards required in ship-to-ship (STS) operations in Malaysia and across Asia.
Cargo Trading (Bulk)
With our extensive presence and services in the oil and gas industry, we are proud to have a long-standing relationship with our partners in Malaysia and South East Asia. We have the means to provide a variety of petroleum products to meet our customers' needs, along with logistical and financial solutions.
Bunkering & Brokering
As an addition to physical bunkering services, Fast Energy Sdn Bhd also oversees the brokering and trading of a broad range of petroleum products in various locations throughout South East Asia. 
Whether it's trading or brokering, we have a team ready to service you 24/7, 365 days a year to meet your fuel requirements.
Our acquisition of CCK Petroleum Sdn Bhd allows the trading of products from Marine Gas Oil (MGO) to Marine Fuel Oil (MFO), Motor Vehicle Gas (MOGas), typically RON92 and RON95, Base Oils, Naphtha and Aromatics.
We offer low and high sulfur marine gas and fuel oils:
Low Sulfur Marine Gas Oil (Bunkering/bulk/trading)

Low Sulfur Marine Fuel Oil (Bunkering/bulk/trading)

High Sulfur Marine Fuel Oil (Bunkering/bulk/trading)
We have an established presence in major ports across Malaysia and the Asia Pacific.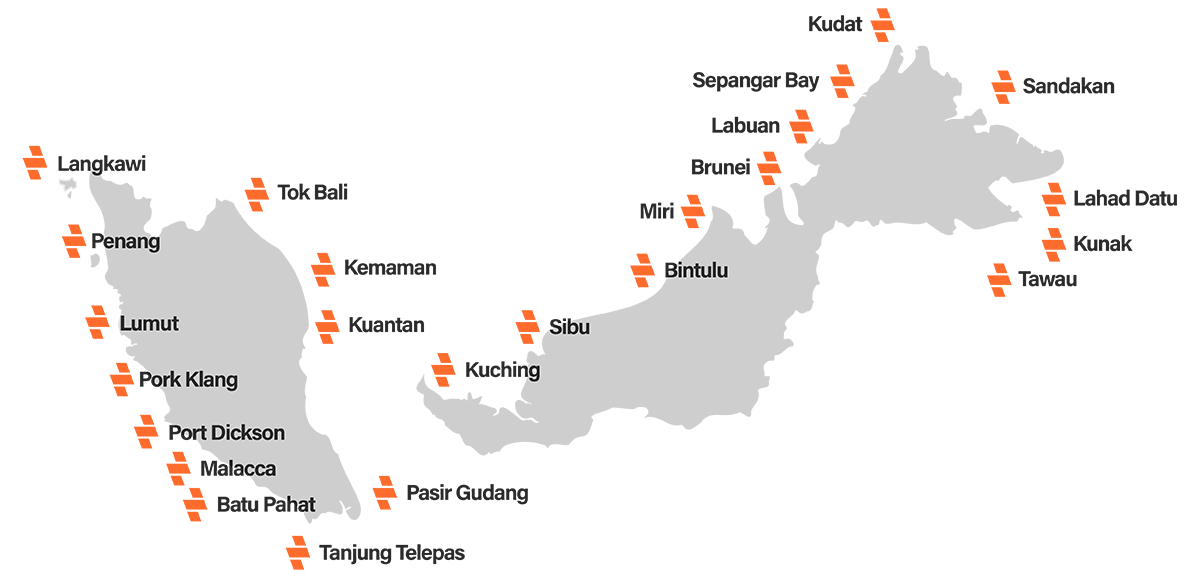 Fast Solar
Click here expand
Fast Solar Sdn Bhd was newly incorporated in 2021. Driven by our mission to provide a cost-effective transition from traditional to alternative energy that is cleaner and safer for the environment, we efficiently finance the construction of Solar PV Plants to provide our clients the opportunity to enjoy the full benefits of a Solar PV system with zero upfront capital. 
Solar energy is the cleaner, cost-effective way to go. It doesn't pollute the environment, and instead, it helps to reduce greenhouse gas emissions and carbon footprint. Powered by the sun, it is reliable and renewable, which also helps residential and commercial clients to save cost by reducing their monthly electricity bills. Thanks to its infinite nature, solar energy will always be available any time of the year.
Why Choose Fast Solar Sdn Bhd
We believe that clean, alternative energy creates a better and safer environment for everyone. At Fast Solar Sdn Bhd, we have a network of resources that offers flexible and cost-effective pricing packages for an easier transition from traditional energy into green energy. 
Step 1:
Under the ZERO CAPEX model, Fast Solar Sdn Bhd will enter into a long-term agreement with its clients for the execution of a Solar PPA (Power Purchase Agreement).
Step 2:
Fast Solar Sdn Bhd will then finance the capital expenditure (CapEx) of installing a solar PV system and will oversee the entire construction of the plant to ensure the most efficient outcome.
Step 3:
The client will only pay for the power generated at an agreed tariff for a fixed tenure. This agreement can either be the Power Purchase Agreement (PPA) or the Supply Agreement with Renewable Energy (SARE). Fast Solar Sdn Bhd will ensure that the system is properly optimised to maximise the power output. 
As there is zero investment and no associated performance risks, the customer enjoys considerable risk-free savings, purchasing electricity from Fast Solar Sdn Bhd at a discounted price throughout this period.
Fast Manufacturing
Click here expand
About CAPE Technology Sdn Bhd
A subsidiary of Fast Energy Holdings Berhad, CAPE Technology Sdn Bhd is a manufacturer of mold cleaning rubber sheets for semiconductor industries. Incorporated since 16th December 1996, CAPE is a leading manufacturer in designing, developing and producing industrial polymers for mold cleaning and conditioning compounds.
CAPE's customers are established in worldwide rubber industries and IC manufacturers (semiconductors) that produce integrated circuits with molding processes. It is currently located at the Bayan Lepas Free Industrial Estate in Penang, Malaysia.
With more than 20 years of experience in mold cleaning and conditioning materials, CAPE specialises in creating rubber cleaning and conditioning compounds through the study of various epoxy molding compounds used in Semiconductor molding processes. At CAPE, the team tailor-makes dimensions to meet the customers' requirements.

Mold Cleaning in Semiconductors
Semiconductors are materials that contain a conductivity between conductors (usually metals) and nonconductors or insulators (such as ceramics). 
Mold cleaning is a mandatory process for Semiconductors to remove epoxy deposits formed during the molding process for Integrated Circuit, Diodes, transistors and such. This cleaning method utilises the Melamine-based cleaner and Rubber-based mold cleaner. 
Rubber sheet cleaners are a fast-cure material as compared to Melamine-based cleaners. Rubber sheets don't require any lead frame or preheating, and with the elimination of those time-consuming processes, CAPE's Rubber-based cleaners enable customers to enjoy increased productivity in a shorter time frame. 
CAPE has two products available: Rubclean and Elastowet.
RUBCLEAN
Rubclean is a specially formulated cleaning compound for thermosetting transfer molds. Designed with excellent elastic properties and high-flow characteristics to achieve cleaning efficiency, it eases the removal of the compound from the mold without leaving unwanted debris, and also assists with the housekeeping of the molding station. It also doesn't emit a strong odour during the cleaning process.
 
ELASTOWET
Perfectly designed for wetting and conditioning of thermosetting transfer molds after mold cleaning, Elastowet pairs well with Rubclean because it also has excellent elastic properties to aid the removal of cured rubber after molding. Its high-flow characteristics ensure rubber wax flow into all cavities to achieve waxing homogeneity during the conditioning process.
For more information, visit www.cape.com.my.